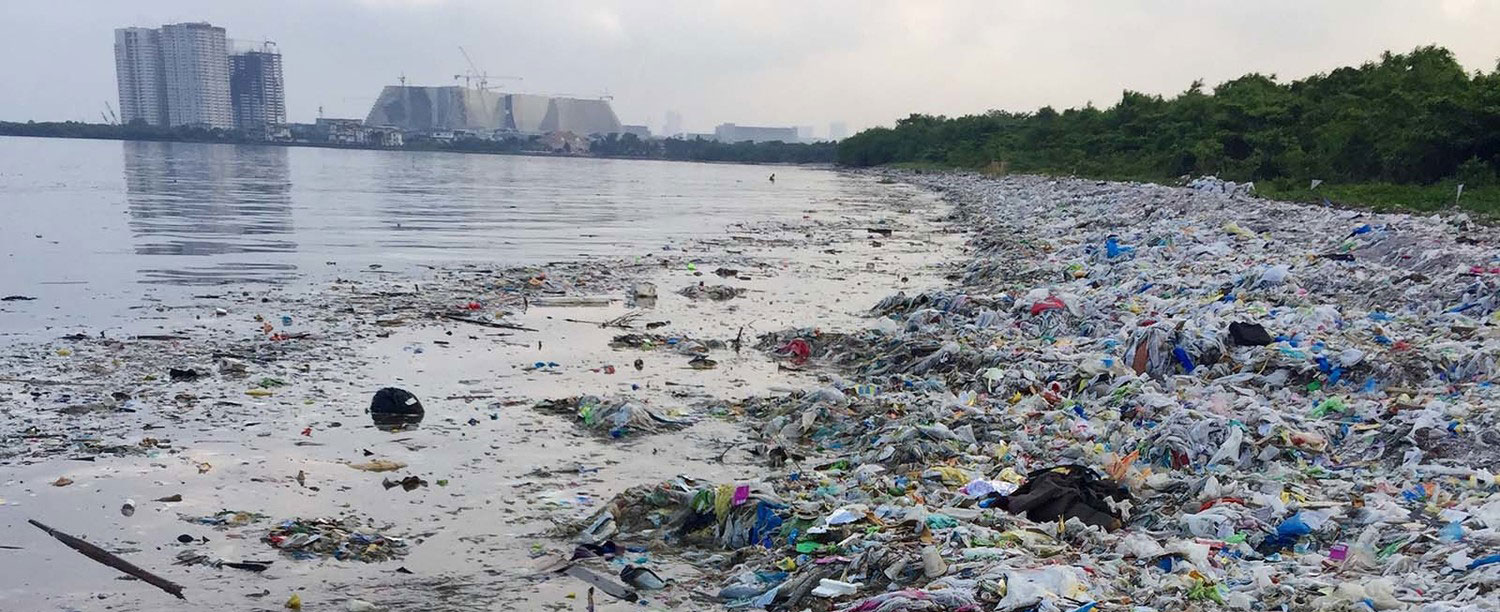 SACEP and World Bank are collaborating to formulate and implement a US$ 40 Million regional project on 'Plastic free Rivers and Seas for South Asia'.
The menace of plastic waste that pollutes land, flows into river systems and, ultimately into oceans, poses national, regional, and global threats to development. The qualities that make plastic useful—lightness, durability, strength, versatility and low production costs—have resulted in fast growing demand, but mismanaged plastic waste has also created a mounting global ocean pollution crisis.
The fifteenth meeting of the Governing Council of SACEP held on 06th November 2019 in Dhaka, Bangladesh endorsed the SACEP's collaboration with the World Bank and their development partners to formulate and implement a regional project on Plastic free Rivers and Seas for South Asia involving SACEP as an implementing agency for the benefit of the South Asian Region.
The Project Development Objective (PDO) of the Plastic free Rivers and Seas for South Asia (PRS) project is to catalyze actions that reduce the flow of plastic pollution into South Asian Seas. The project consists of four main components totaling US$40 million from IDA that will be implemented over a period of five years in all eight countries in South Asia – Afghanistan, Bangladesh, Bhutan, India, Maldives, Nepal, Pakistan and Sri Lanka. A summary of activities is provided as follows.
The project has four components:
Component 1: Regional Competitive Block Grants to Reduce Plastic Waste.
The objective of this component is to identify, verify and scale up plastic pollution mitigation solutions that would be made available as a regional and global public good. To this end, the project will develop, administer and support a first of its kind SAR regional competitive grants program that would reduce plastic pollution and provide a demonstration effect for SAR nations on what is possible.
Component 2: Leveraging Private Sector Engagement and Solutions.
This component would be supported by design of the regional mechanism (including operations manual) and branded platform; support for annual convenings of public sector policy and decision makers with private sector representatives, including the sharing of PPP solutions from within the region and beyond; support for a research agenda that would identify sticking points in policy and its implementation (i.e., single use plastic bans) and identify workable and effective solutions; informational website, and operational support.
Component 3: Promoting Educational Partnerships, Awareness, and Behavioral Change.
The objective of this proposed component is to promote education, increase awareness and stimulate behavioral change of citizens across SAR. IDA support would forge educational partnerships targeting young people and public awareness campaigns. The rationale for this component is that the plastics waste problem cannot be solved without changing mindsets, particularly society's dependence on single use plastics.
Component 4: Strengthening Regional Integration and Project Management.
The proposed objective of this component would be to support regional coordination, cooperation, institutions and policy development that deliver both short and long-term solutions.
The South Asia Cooperative Environment Programme (SACEP) is the implementing agency for this project.
| # | Document Title | Date | Document Type |
| --- | --- | --- | --- |
| 1 | Environmental and Social Management Framework (ESMF) Plastic free Rivers and Seas for South Asia (P171269) (English) | April 7, 2020 | Environmental and Social Management Plan |
| 2 | Environmental and Social Impact Assessment Plastic free Rivers and Seas for South Asia (P171269) (English) | April 7, 2020 | Environmental and Social Assessment,Social Assessment,Environmental Assessment |
| 3 | Stakeholder Engagement Plan (SEP) Plastic free Rivers and Seas for South Asia (P171269) (English) | April 7, 2020 | Stakeholder Engagement Plan |
| 4 | Project Information Document - Plastic free Rivers and Seas for South Asia - P171269 (English) | March 30, 2020 | Project Information Document |
| 5 | Stakeholder Engagement Plan (SEP) - Plastic free Rivers and Seas for South Asia - P171269 (English) | March 27, 2020 | Stakeholder Engagement Plan |
| 6 | Appraisal Environmental and Social Review Summary (ESRS) - Plastic free Rivers and Seas for South Asia - P171269 (English) | March 27, 2020 | Environmental and Social Review Summary |
| 7 | Environmental and Social Commitment Plan (ESCP) - Plastic free Rivers and Seas for South Asia - P171269 (English) | March 27, 2020 | Environmental and Social Commitment Plan |
| 8 | Environmental and Social Management Framework (ESMF) Plastic free Rivers and Seas for South Asia (P171269) (English) | February 28, 2020 | Environmental and Social Management Plan |
| 9 | Stakeholder Engagement Plan (SEP) Plastic free Rivers and Seas for South Asia (P171269) (English) | February 28, 2020 | Stakeholder Engagement Plan |
| 10 | Environment and Social Assessment Plastic free Rivers and Seas for South Asia (P171269) (English) | February 28, 2020 | Environmental and Social Assessment |
| 11 | Concept Project Information Document (PID) - Plastic free Rivers and Seas for South Asia - P171269 (English) | December 12, 2019 | Project Information Document |
| 12 | Concept Environmental and Social Review Summary (ESRS) - Plastic free Rivers and Seas for South Asia - P171269 (English) | December 11, 2019 | Environmental and Social Review Summary |