Bilateral meeting with Hon'ble Minister, Ministry of Forests and Environment of Nepal and SACEP
---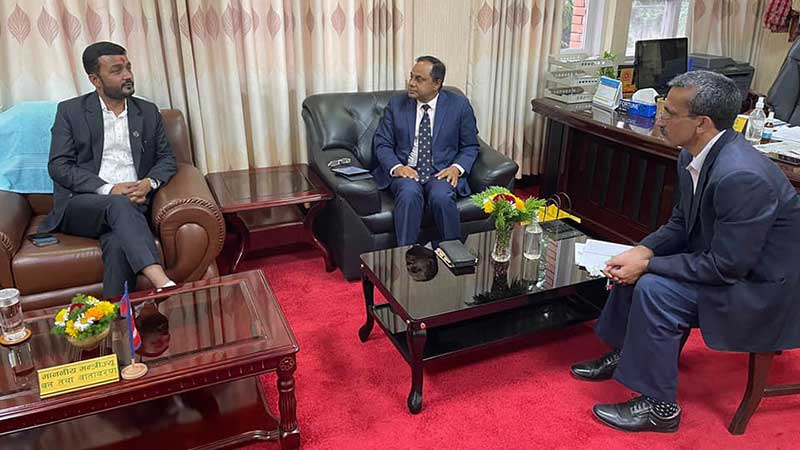 Mr. Pradeep Yadav, Hon'ble Forests and Environment Minister of Nepal and Dr Masumur Rahman Director General of SACEP conducted a bilateral meeting yesterday on 9 August 2022 at the secretariat in Kathmandu. Dr. Pem Narayan Kandel, Environment secretary of Nepal was present during the meeting.
Dr Rahman briefed about the ongoing activities of SACEP and future event. They discussed about the upcoming Climate summit COP27, Plastic waste management and few other common environmental issues in South Asia region.
Hon'ble Minister Pradeep Yadav has mentioned that he is very happy with the SACEP's ongoing activities. He said that he has a strong support to all the initiatives which have been taken by Dr. Rahman making the SACEP a vibrant organisation in the region.
He wishes every success of Dr Rahman during his tenure as DG-SACEP.