Governing Council Chairman of SACEP and hon'ble Minister of Environment Forests and Climate change of Bangladesh has visited SACEP secretariat
---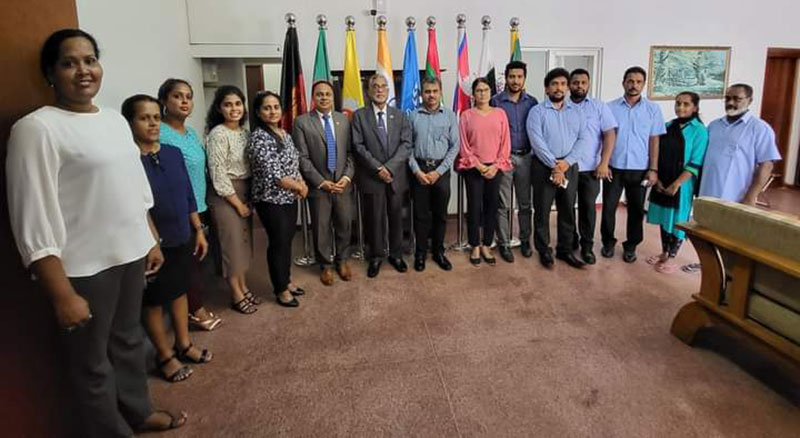 Mr. Md Shahab Uddin, MP, the Governing Council Chairman of SACEP and hon'ble Minister of Environment Forests and Climate change of Bangladesh has visited SACEP secretariat in Colombo, Sri Lanka on 23 September 2022.
All staff members of SACEP and PLEASE Project welcomed him and brief him about the activities of SACEP.
Hon'ble Minister told that SACEP is playing a very good role to implement it's mandate in the SA region.