Director-General Ambassador M. Ashraf Haidari and the SACEP team participated in the Implementation Support Mission Country Meetings on the Plastic Free Rivers and Seas for South Asia
---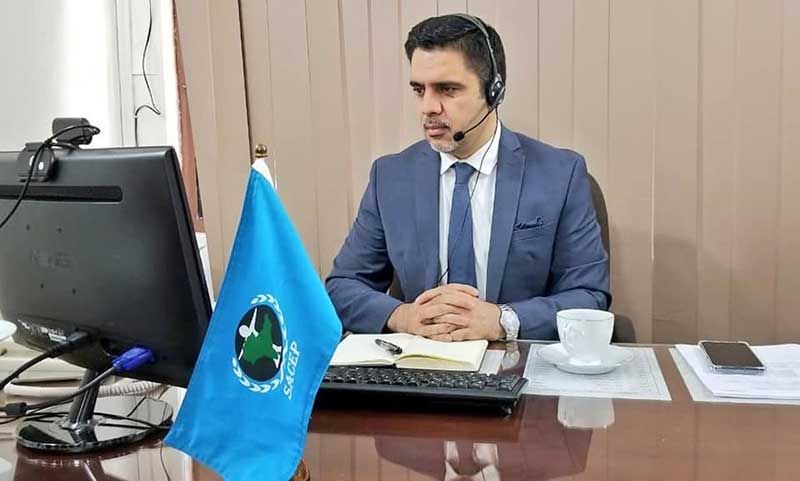 Director-General Ambassador M. Ashraf Haidari and the SACEP team participated in the Implementation Support Mission Country Meetings on the Plastic Free Rivers and Seas for South Asia (PLEASE) with the Ministries of Environment and Environmental Protection Agencies of Afghanistan, Bangladesh, Bhutan, India, Maldives, Nepal, Pakistan, and Sri Lanka.
The country teams presented their hitherto work on the plastic pollution and waste management. With the support of World Bank and the Parley for the Oceans, SACEP implements the PLEASE project in all its eight member-states in South Asia where plastic pollution, which immensely contributes to climate-change, remains a major environmental challenge.
The PLEASE project helps the region address the transnational environmental problem.