Director-General Ambassador Haidari Visits Afghanistan and Meets NEPA Director-General Maiwandi
---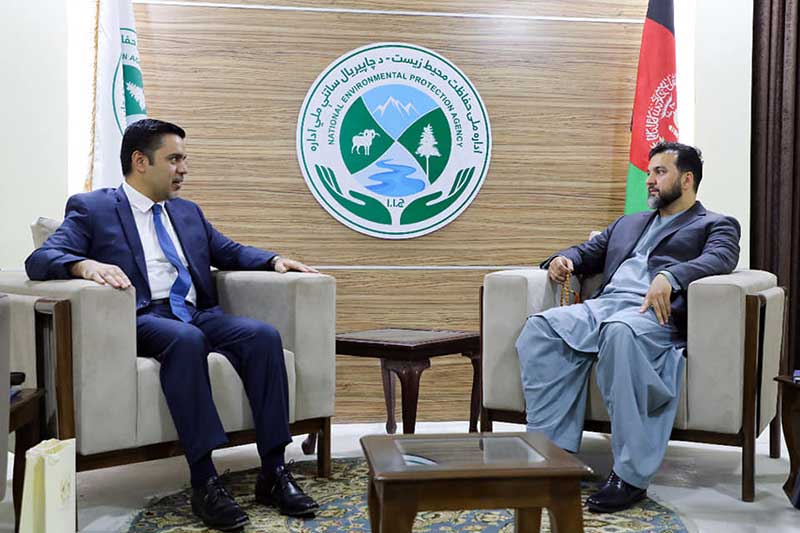 Kabul: - Director-General Ambassador M. Ashraf Haidari has undertaken a country visit to Afghanistan, following his leadership meetings in Sri Lanka to discuss the work of the South Asia Cooperative Environment Program (SACEP) and to assess the needs and contributions of its eight member-states to help address the global challenge of climate change and its impact on the South Asia region. During his working visit, the Director-General called on Mr. Schah Zaman Maiwandi, the Director-General of the National Environmental Protection Agency of Afghanistan (NEPA), and his technical Deputy, Mr. Ezatullah Sediqi, this Sunday.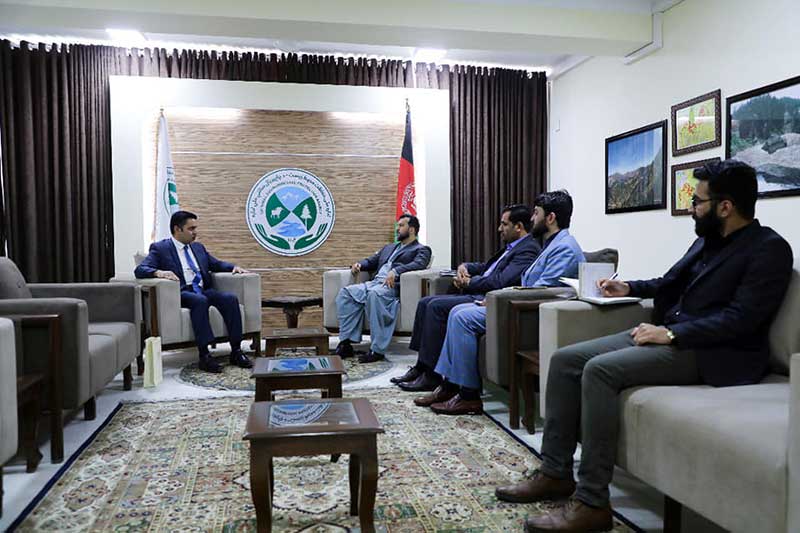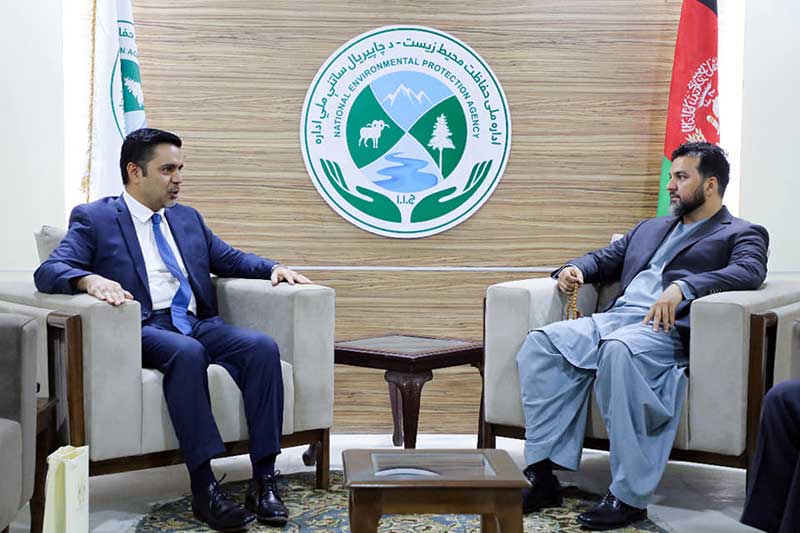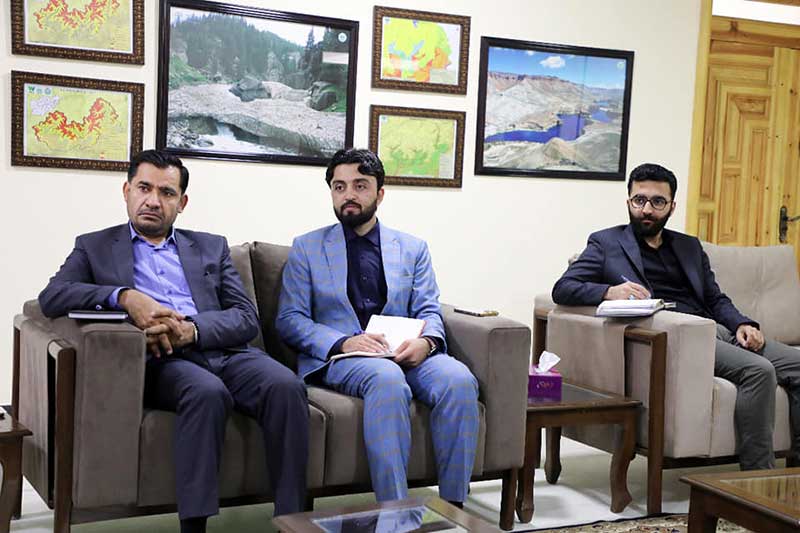 The Director-General thanked Mr. Maiwandi for NEPA's active participation in the recent virtual meetings of SACEP, including a virtual country visit by SACEP and the World Bank to Afghanistan. Moreover, he briefed NEPA leadership on the programs and projects of SACEP, helping address the challenge of air, plastic, and nitrogen pollutions, which not only harm public health across the region, including Afghanistan, but also contribute to climate change. In this regard, he highlighted the implementation by SACEP of the Plastic Free Rivers and Seas for South Asia (PLEASE) project, which aims at supporting competitive block grant investments to reduce plastic waste, leveraging public and private sector engagement and circular solutions, as well as strengthening SACEP's institutional capacity.
Director-General Haidari gratefully added that the PLEASE project is funded by the World Bank and Parley for the Oceans, and encouraged NEPA and other SACEP national focal points to use resources from the project to initiate or finalize their plastic waste management policy framework, including an effective national action plan to mitigate plastic pollution. He also shared with NEPA leadership a set of documents, including the SACEP Strategy 2020-2030; Baseline Assessment for Plastic Debris Flowing into Rivers and Seas of South Asia; A Roadmap for Sustainable Waste Management and Resource Circulation in South Asia; Policy Paper on South Asian Regional Cooperation on Sustainable Nitrogen Management; and PowerPoint notes on the South Asia Region Air Quality Management Flagship Study. He requested NEPA's technical personnel to go through some of the submitted drafts and provide SACEP with comments, suggestions, and input for inclusion so Afghanistan's environmental concerns in each area are accurately reflected in the said documents.
Mr. Maiwandi noted the importance of SACEP's regional coordination role, recommending that it be further strengthened. He reaffirmed his commitment to participating in and fully supporting SACEP's projects and programs, which should benefit its member-states, in accordance with their special circumstances. Director-General Haidari concurred, pointing out the more salient connection between the adverse effects of climate change and human and projective securities in Afghanistan's extremely vulnerable environment.
Director-General Haidari commented: "It is very unfortunate that the climate change impact has met terrorism in Afghanistan, hitting the most vulnerable groups the hardest. We just witnessed climate-change-related flush floods in seven Afghan provinces where over 40 people have died, over 15 gone missing, over 3,000 homes demolished, much arable land damaged, and 1,000s of livestock perished." He added that many of the affected are protracted climate-induced internally displaced people, including many vulnerable youths, whose destitution is often exploited by terrorist groups to man their violent activities.
***