Director-General Ambassador Haidari Meets Finance Minister Payenda, Discusses Climate Finance
---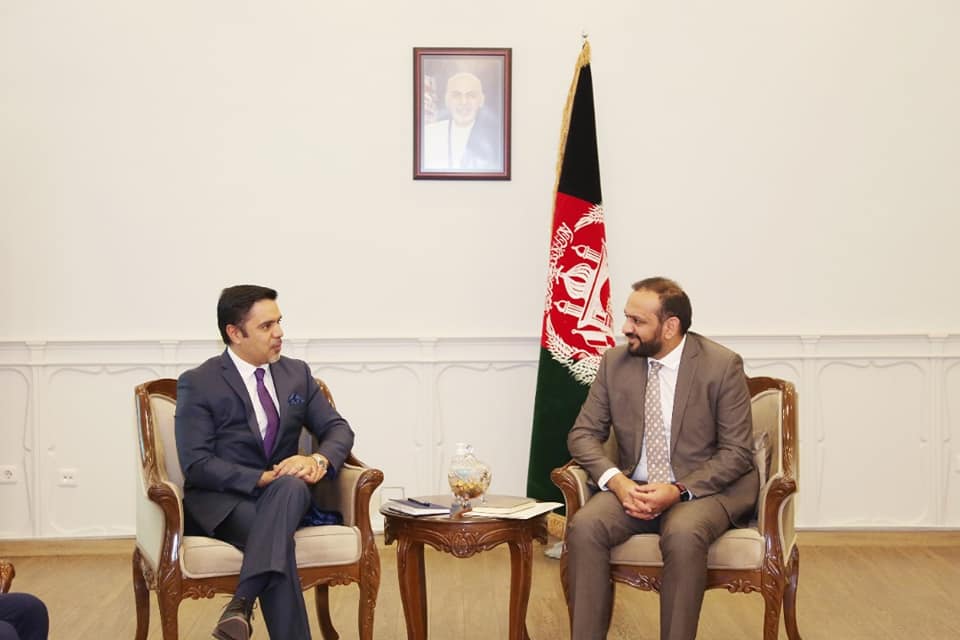 Kabul: - Director-General Ambassador M. Ashraf Haidari called on Afghanistan's Acting Minister of Finance Khalid Payenda, as part of his recent SACEP country visit. They discussed the importance of Ministries of Finance to ensuring adequate budgetary support for the protection of environment, as well as mitigating and adapting to climate change. The Director-General noted that sustainable development towards a green economy across South Asia, including Afghanistan, needed consistent investments in the implementation of the 2030 Sustainable Development Goals 12, 13, and 14, which emphasize responsible production and consumption, climate action, as well as conserving life below water.
In this light, the two sides discussed Afghanistan and other highly vulnerable countries, which lack the necessary climate finance resources to mitigate and adapt to climate change. The UN Framework Convention on Climate Change defines "climate finance" as "finance that aims at reducing emissions and enhancing sinks of greenhouse gases and aims at reducing vulnerability of, and maintaining and increasing the resilience of, human and ecological systems to negative climate change impacts."
To help address Afghanistan's climate finance needs, Director-General Haidari recommended and H.E. Acting Finance Minister Payenda agreed to create a climate finance unit at the Ministry of Finance, which would work closely with SACEP's national focal point, the National Environmental Protection Agency of Afghanistan (NEPA), to raise climate action support from bilateral and multilateral financing sources, including the World Bank, International Monetary Fund, the Green Climate Fund, and others. In this regard, they discussed SACEP's assistance programs, and how they could help address the basic capacity-building needs of its aid-reliant national focal points, including NEPA.
***