Director-General Ambassador M. Ashraf Haidari Calls on the Honorable Foreign Minister Dinesh Gunawardena
---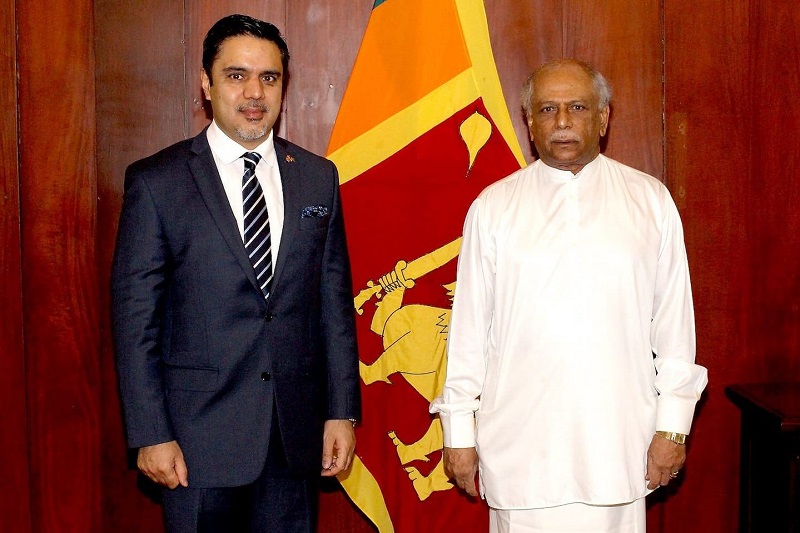 Director-General Ambassador M. Ashraf Haidari called on the Honorable Foreign Minister Dinesh Gunawardena this Thursday. He thanked the Sri Lankan government for continuing to support the work of SACEP, promoting the protection of environment across South Asia.
He briefed the Minister on the status of SACEP's new headquarters building in Colombo and appreciated his support with provision of adequate land -- on which a state-of-the-art and environment-friendly building would be built, with the support of all member-states and the World Bank.
As a former Minister of Environment, Foreign Minister Gunawardena offered his full support and appreciated the importance of work done by SACEP, advancing the core climatechange objectives of its member-states, including Sri Lanka.