Director General of SACEP met Director General of Indian Coast Guard
---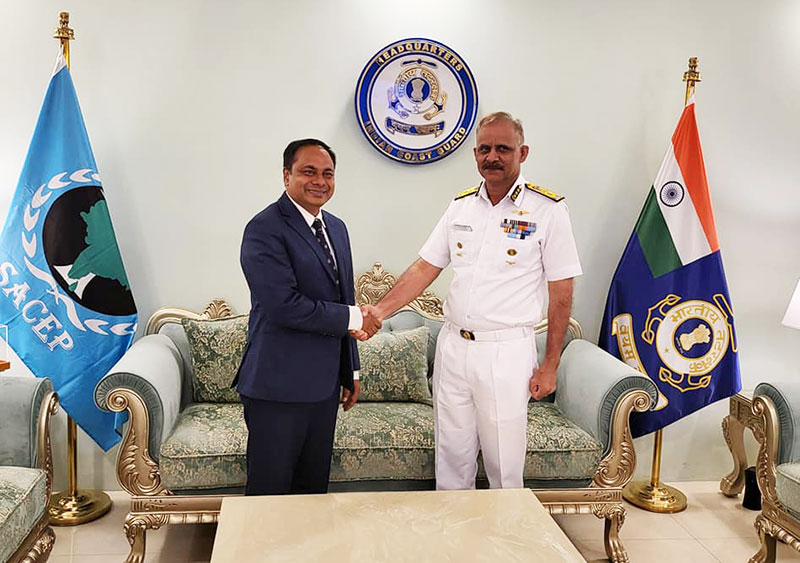 Dr. Md Masumur Rahman, Director General of South Asia Cooperative Environment Programme (SACEP) and Mr. VS Pathania, PTM, TM, Director General of Indian Coast Guard (ICG) conduct a bilateral meeting today (3 August 2022) at 11:00am in the Coast Guard Headquarters in New Delhi, India.
They have discussed for strengthening regional partnership with SACEP member states and Indian Coast Guard (ICG) for better Cooperation and collaboration in the regional seas in Indian ocean region towards protection and preservation of Marine environment.
The senior officials of ICG, IG KR Suresh, Deputy Director General (Ops & Coastal Security), DIG Rajesh Mittal, Principal Director (Environment), Commandant Asheesh Sharma, Joint Director (Environment) were present in the meeting.