Director General of SACEP met Director General of Indian Coast Guard
---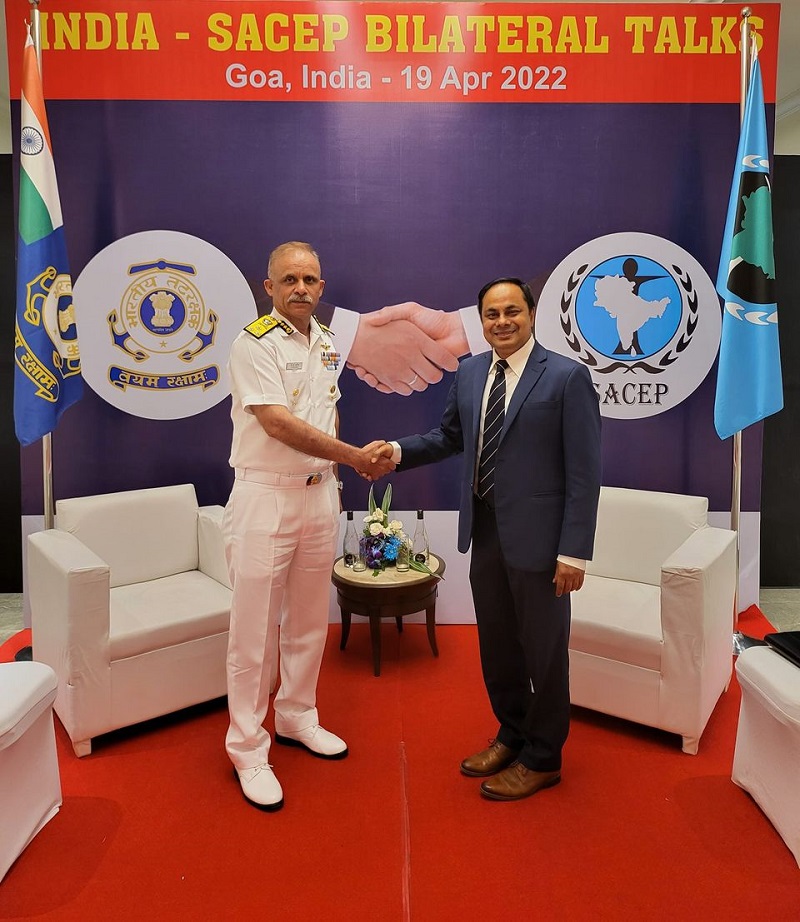 Dr Md Masumur Rahman, Director General of South Asia Cooperative Environment Programme (SACEP) and Mr. VS Pathania, PTM.TM, Director General of Indian Coast Guard (ICG) met on a formal meeting at GOA, India today. Dr Rahman is now attending a programme on NATIONAL POLLUTION RESPONSE EXERCISE VIII in GOA, India. A number of participants from 13 country of the different parts of the World is attending the programme and workshop. ICG and Coast Guard representative from Bangladesh, Sri Lanka and Maldives are also participating in the meeting. Both the DG have discussed about different important issues on South Asia Seas Programme (SASP).
Dr Rahman mentioned that South Asia Seas Programme has the mandate to implement South Asia Seas Action plan and Memorandum of Understanding for Cooperation on the response to Oil and Chemical Pollution in South Asia Seas Region and facilitate OPRC convention in the region.
SASP has also the mandate and role to coordinate assistance between member countries in situation if Maritime incidents leading to Oil or Chemical Pollution in the South Asia Seas Region. Its also part of the regional plan for SASP to participate in regional activities to promote regional cooperation between member parties to MOU.
Dr Rahman also mentioned that this is the first activity in which many countries in the region (Bangladesh, India, Maldives and Sri Lanka) are getting together since MOU came into force. This activity is meant to enhance coordination and exchange information. We have been invited as part of international observers to monitor and observe the exercises.
Director General Mr VS Pathania told that ICG and SACEP will be working together in future and he has mentioned that he has a strong support for SACEP's SASP activities.