Director-General Ambassador Haidari Discusses Recent Country Visits to US and Afghanistan
---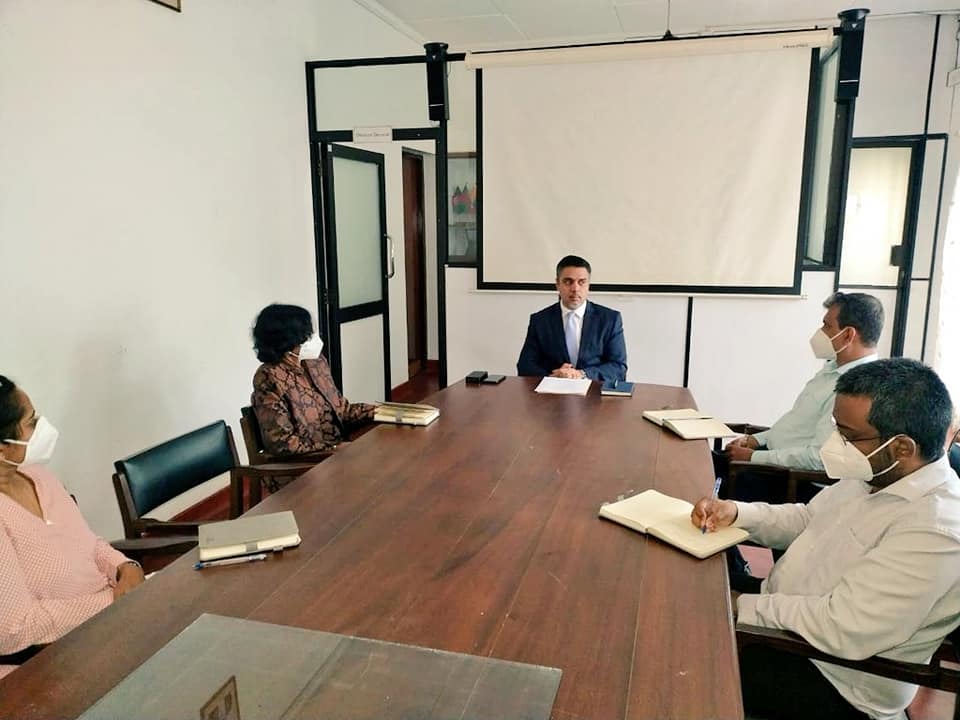 Director-General Ambassador M. Ashraf Haidari and SACEP core personnel, including scientists, met to discuss his recent productive country visits to Afghanistan and the United States where he had met the key environment and climate change stakeholders.
During the visits, he had discussed the projects and programs of SACEP with the leadership of Afghanistan, as well as Mr. Alan Yu, Senior Advisor to the US Special Presidential Envoy for Climate John Kerry, while highlighting opportunities for cooperation.
He said President Ashraf Ghani reaffirmed his commitment to taking adequate measures to help Afghanistan adapt to climate change with the continued support of the international community, including the World Bank. In this regard, he said Afghan Finance Minister Khalid Payenda responded by setting up a Climate Finance Unit to help ensure budgetary support for implementing the National Environmental Protection Agency of Afghanistan (NEPA) programs with the support of SACEP and others.
He added he had also met with Afghan youth and women with an interest in environmental protection, who later set up whatsapp groups to organize their efforts.
Moreover, he highlighted his productive discussions with Afghan First Lady Rula Ghani, Vice President Amrullah Saleh, and Foreign Minister Mohammed Haneef Atmar.