New Director General of SACEP Assumed Duties
---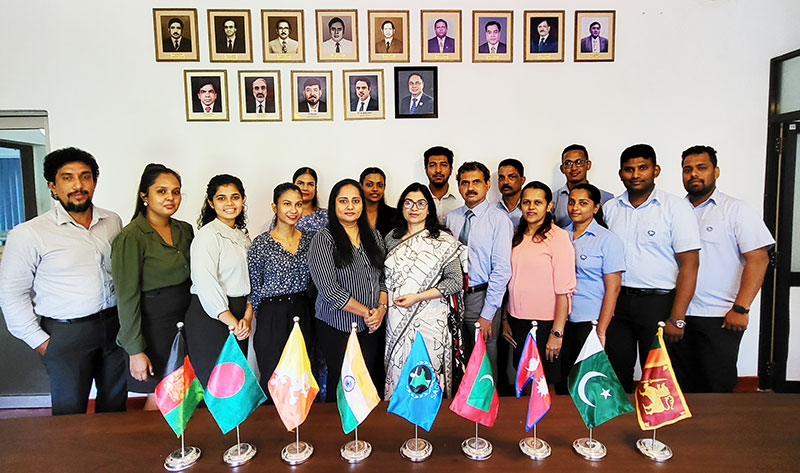 Ms. Rokeya Khaton assumed her duties on the 1st of September 2023, as the 15th Director General of the South Asia Cooperative Environment Programme (SACEP). Her arrival was met with a warm and gracious welcome from Ms. Priyankari Alexander, the Administrative Officer (In charge), along with the entire staff at SACEP's headquarters.
During the initial meeting held at SACEP's headquarters, Ms. Rokeya took the opportunity to engage with all members of the staff. She earnestly encouraged everyone to collaborate closely to realize SACEP's future objectives and mission.
Ms. Rokeya was nominated by the Government of the People's Republic of Bangladesh to serve out the remaining tenure of Bangladesh.